Preventive Dental Care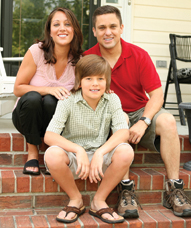 Among our objectives at Singh Family Dental, we emphasize prevention. Preventive dental care enables us to, first, help keep your smile looking and feeling its best and, second, diagnose problems early and utilize more conservative treatment plans. Regular checkups with us combined with proper home care result in better oral health, and a healthy body needs a healthy mouth.
Routine Services
&

Preventive Treatments
Individual Consultations & Dental Exams
Dental Cleanings
Treatment for Halitosis (Bad Breath)
X-rays (When Needed)
Dental Sealants
Fluoride Treatments
Custom Athletic Mouthguards
Drug-Free Headache Prevention
Solutions for Snoring
Temporomandibular Disorder Therapy (Relief for TMD/TMJ)
Oral Cancer Screenings
Back to Top ↑
Restorative Dentistry
Many everyday activities—including eating, talking, smiling, and laughing—can be challenging for people who are missing teeth or whose teeth aren't healthy, but these can all become easier again with restorative dentistry. From natural looking dental fillings and crowns to dental implant restorations and dentures, we offer a wide range of restorative treatments at Singh Family Dental for patients whose smiles need a second chance.
Restorative Dental Treatments
Implant Restorations
Tooth-Colored Dental Fillings
Crowns & Fixed Bridges
Endodontics (Root Canal Therapy)
Dentures & Removable Partial Dentures
Silver Diamine Fluoride (SDF)
Back to Top ↑
Cosmetic Dentistry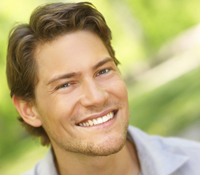 An attractive smile can raise your self-esteem, boost your confidence, and help you make better first impressions on others. There are several subtle yet noticeable ways we can enhance your smile, and there are also more dramatic cosmetic dental treatments, often called "smile makeovers," that can make the smile of your dreams become a reality.
Cosmetic Dental Treatments
Tooth-Colored Dental Fillings
Dental Crowns & Fixed Bridges
Porcelain Veneers, Inlays, & Onlays
Professional Teeth Whitening Options
Back to Top ↑
Periodontal (Gum) Health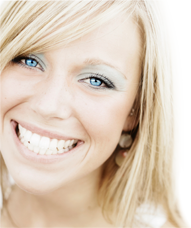 According to the American Academy of Periodontology, gum disease is the number one cause of tooth loss in adults over age 35. If your gums feel tender or sore, look red and swollen, or bleed every time you floss, you might have gum disease (from gingivitis to the various forms and stages of periodontitis). Untreated gum disease has been linked to an increased risk of stroke, heart disease, and other serious health problems, so please don't skip your next dental checkup and cleaning.
Periodontal (Gum Health) Treatments
Diagnosis of Gum Disease
Scaling and Root Planing (Deep Cleaning)
Long-Term Maintenance Plans
Back to Top ↑
Emergency Dental Care
Sometimes emergencies happen, and when they do we are here for you. If you are having a dental emergency, please call the office immediately or visit your nearest hospital emergency facility. Our team at Singh Family Dental makes every effort to see emergencies promptly.
Emergency Treatments
Emergency Limited Exam
Pain Management
Extractions
Root Canal Therapy
Back to Top ↑